[adinserter block="1"]
A Nigerian Lady Identified as Henrietta has been over excited as she welcomed a set of Triplets after 10yrs of waiting.
According to the woman, she has been married for over 10 years without any child and people usually make guests of her and call her ugly names but at God's time, all those laughing at her are now shocked at her testimony. While Sharing a photos of herself posing with her Triplets, she wrote;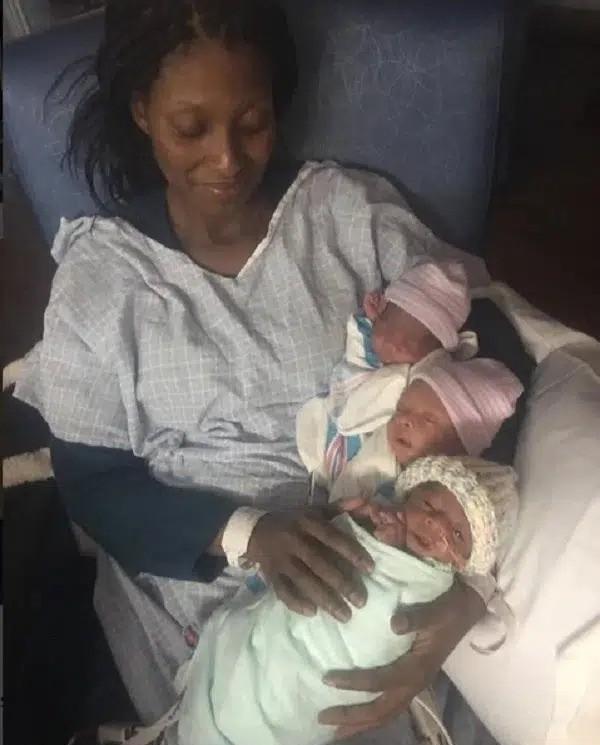 Thanks, everyone for your love and prayers. I am truly overwhelmed. It has not been an easy ride, but I'm thankful to God that makes all things beautiful in his time, for honoring me.   
After more than a decade of waiting on him for the fruit of the womb, he's has made my quiver full of children.   
To all those who may be going through a similar journey, hold on and hold firm to God. I am a testimony that God answers when we call, no matter how long it takes. #proudmamaofboys.   
See more photos of she and her kids