[adinserter block="1"]
Osita Iheme is no doubt one of Nollywood's favorite actors. His emergence in the country's entertainment industry follows his role as PawPaw in the popular film Aki na Ukwa, which has, in turn, garnered him millions of fans both in Nigeria and outside. Amid his illustrious career lay questions about his love life.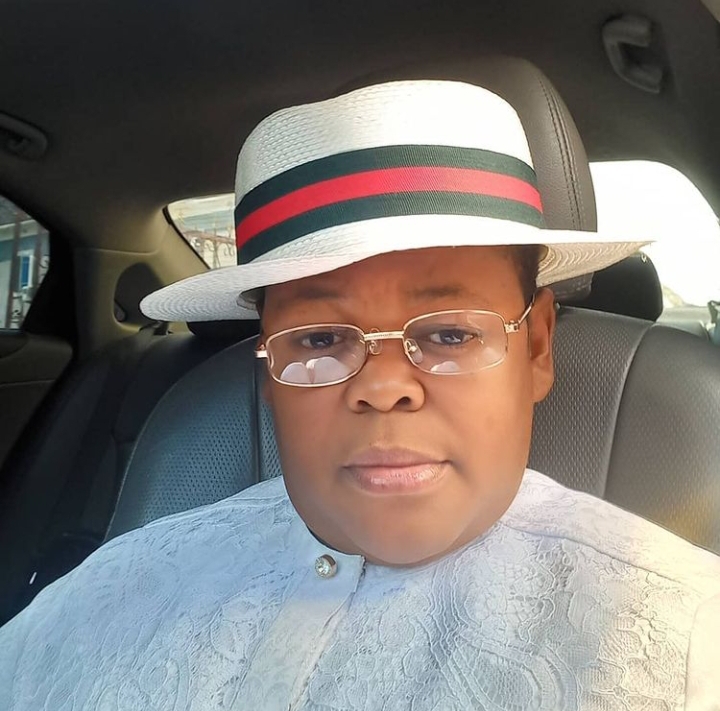 We've heard rumors about the actor being married, but despite all speculation going viral, the actor is yet to present any woman as his spouse. Is Osita Iheme really married, who is his wife, and who are their kids? These and more you will get to know as you read further.
The Truth About Osita Iheme's Marital Status
Osita may appear and even take up the role of a child during the course of his career, but he is certainly not as young as many may assume him to be. Born on February 20, 1982, Osita's current age of 39 makes him eligible to have his own family. Back in 2015, the popular Nollywood actor and comedian Osita Iheme, also known as pawpaw, made headlines as he was announced to be making preparations for his wedding. Many years down the line, many still wonder whether or not the actor is married.
Osita Iheme is currently not married as many had assumed him to be. There is also no proof of the actor being previously married to any woman as the actor seems to stay clear from questions that relate to his private life. In 2017, it was reported that the comic actor got married to a Ghanaian actress, Nana Ama McBrown. However, after several months, it all boiled down to another media rumor. The actor, who usually keeps his private life away from the media, doesn't seem to be in a hurry to take the huge leap.
The rumor about Osita's marriage sprang from a Nigerian website that created some content about his relationship with the Ghanaian actress, McBrown. While both kept mute about the rumor, it was later confirmed that the Aba-raised actor is still single and doesn't have a wife yet. Meanwhile, Nana Ama McBrown, whose real name is Felicity Ama Agyemang, is currently married to her longtime boyfriend Maxwell Mawu Mensah, and the couple welcomed their daughter in February 2019.
Osita's name has also been linked to a lady called Noma. While the Nigerian actor is yet to confirm or refute the claims, further searches about the lady have also proved abortive. Despite not being particular about a woman's physical quality, Iheme said he, like many Nigerian men, prefers a woman who is God-fearing and intelligent.
The Actor Has a Different View About Marriage
Fans may be concerned about Osita's unmarried status, but the actor is not. He seems not to be willing to share such intimacy with any woman at the moment. The actor in an interview revealed he had no plan of tying the matrimonial knot with any woman because, according to him, marriage is a significant step in life, and for him to toe that path, he would first find the perfect moment.
Speaking further on his intentions of getting married, Osita said the society's opinion is insignificant when matters as sensitive as his marriage life are discussed. He also added that the fact that others are getting married wouldn't make him change his mind.
There Were Rumors That Osita Iheme Has a Child
Osita may not be willing to tie the nuptial knot yet, but he sure has plans to propagate his generation. The Nollywood actor is a lover of children, which is why a few pictures of him have him posing with a little child in his hands, including Regina Daniel's son. There were speculations about him fathering a child when he was seen posing with a baby on a social media post, but it was later confirmed that the child is not his. Since there is no proof of his paternity to any child and his marital status, the successful actor has not made any official statement regarding him having a child with any woman; it is safe to say that Osita Iheme has no kids yet.
Osita's Parents and Siblings Are All Taller Than Him
Osita was born to his parents Augustine and Herbert Iheme, and he is the last of five children raised by the couple in Aba, Abia state. The actor is originally from Mbaitoli, Imo State. He came from a family that struggled to survive as his father passed on while he was still tender. In one of the many interviews he has granted, the actor revealed he grew up to learn that his father was a trader who travels a lot and was into merchandising. He also learned that his father made sure they were well brought up with good morals and the fear of God.
Osita's four siblings are tall, so also are his father and mother. The actor revealed in an interview that his three male siblings and one female sibling are not as short as he is. He also explained that he was also born a normal kid like his siblings and his parents discovered he had suddenly stopped growing. Though his condition disturbed his parents, especially his mother, they could not do anything other than help him become somebody in life. Today, the comic actor says he feels lucky to be one of the most successful celebrities in Nigeria.
Osita may be the only popular person in his family, but his siblings are no less successful than he is. The comic actor revealed that two of his brothers are based in Europe while the other is an importer. His only sister is working with an oil company.
Osita Iheme Rose to Prominence in 2002
Osita Iheme started his acting career playing minor roles of a child in Nollywood movies. In 2002, the comic actor became a household name in Nigeria after playing Paw Paw alongside co-star Chinedu Ikedieze in the family comedy film Aki na Paw Paw. Subsequently, he began to take up more mature and dramatic roles. His versatility as an actor gave him the upper hand, and for more than a decade, Iheme has featured in over a hundred movies.
With his comic prowess, he won the hearts of millions of fans and has been honored with prestigious awards like the 2014 African Magic Viewer's Choice Awards for Best Actor. Some of his recent movies include Mirror Boy (2011), Double Mama (2015), The Self-Destruction of Little Mark (2017), Games Men Play 5: Computer Games is our Game (2018).
Beyond acting, Osita Iheme is the New Generation Ambassador for Rotary International District 9110. He is also an author and has released a book titled: Inspired 101, an inspirational book dedicated to secondary school students in Nigeria.