[adinserter block="1"]
A Nigerian man and his new bride have got several people talking online as they arrived at their wedding reception in two tricycles, (Keke Napeps)
The groom identified as Nniodo is a legislative council leader who hails from Enugu, he shared lovely pictures from their church wedding on Facebook, revealing that it took place on Thursday, December 29.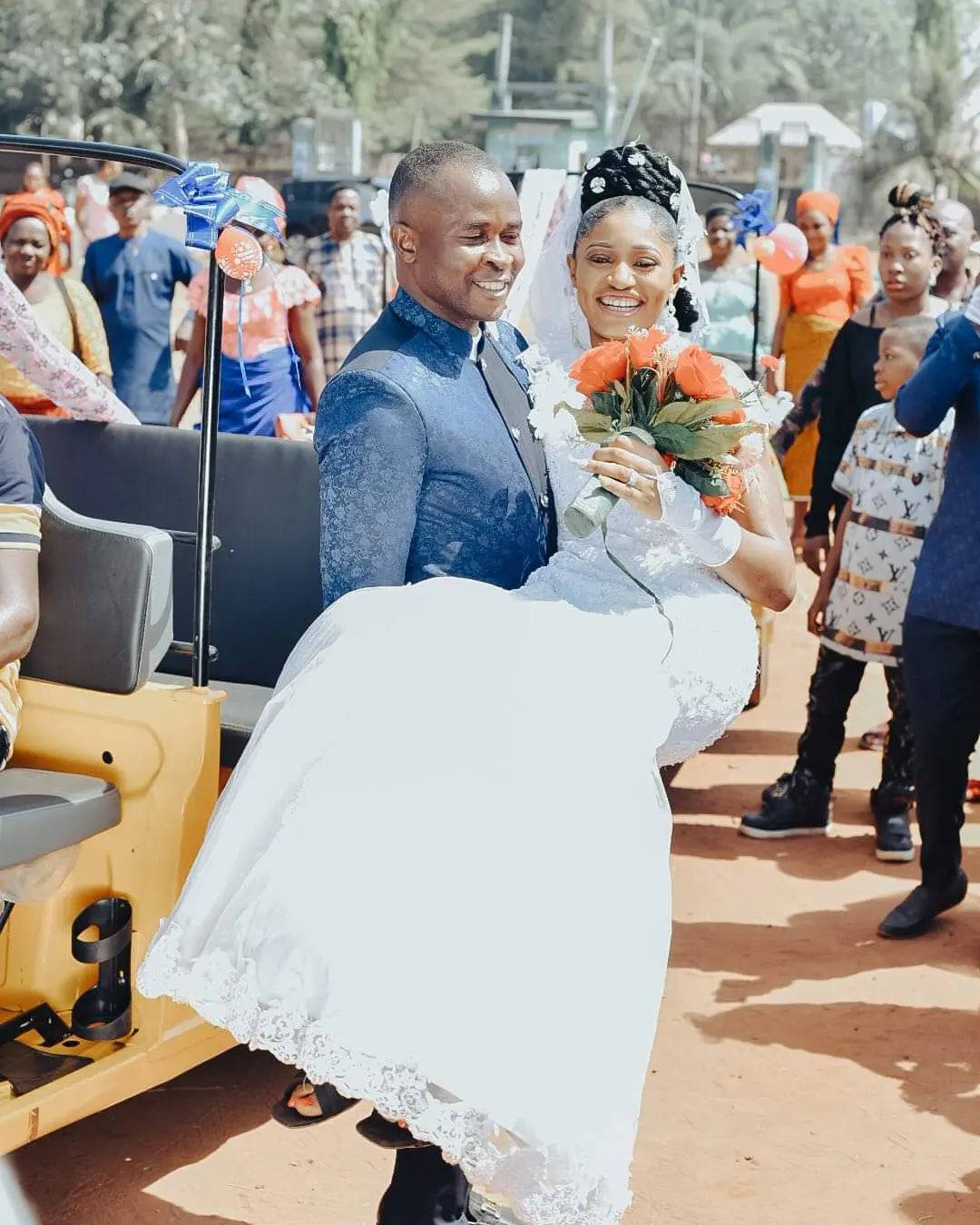 Nniodo explained that the reason they used Keke as a means of transportation to their wedding reception was just to 'catch cruise' as he added that people couldn't believe their eyes when they saw them in the tricycles.
Why explaining himself, The groom wrote,
"My love, my l!fe.Today I wedded my love in grand style."
Thereafter, we started catching cruise. We had lots of fun from the church. Riding in our Keke to the reception venue we created lot's of scene for people to watch, they just couldn't believe that the Leader of the council couldn't afford a Lamborghini and was riding in a Keke truck.
Today was fun, I pray our marriage will continue to be fun and lovely as we have dedicated it to God.
I guess the headline from tomorrow will be Legislative Leader wed's his love in grand style as he rides on a Keke."
 See some photos from their wedding