[adinserter block="1"]
A Nigerian guy on Twitter, @Papi_Kash has shared how he got wind of his friend's cheating girlfriend.
Apparently, the girl blocked her man from viewing her Whatsapp Stories, But forgot to block his very close friend….
The lady then proceeded to share photos of herself on a date, going all loved up with another man on her whatsapp…
The boyfriend of course wasn't able to view them, But his close friend was.. The close friend immediately buzzed the boyfriend, and he was totally shocked.
His tweets reads;
"Women are scum! There's nothing anybody can tell me. my friend has been dating this girl since 2012 and this morning she posted pictures on her status and blocked him from viewing it but she forgot to block me. He's heartbroken.

Matching outfits inside bathroom for that matter women are evil!"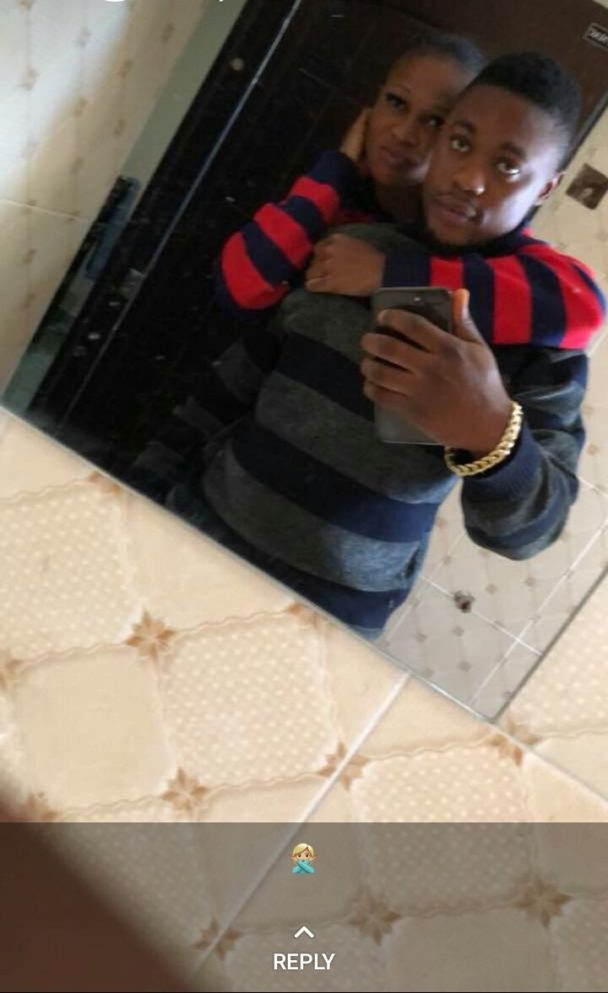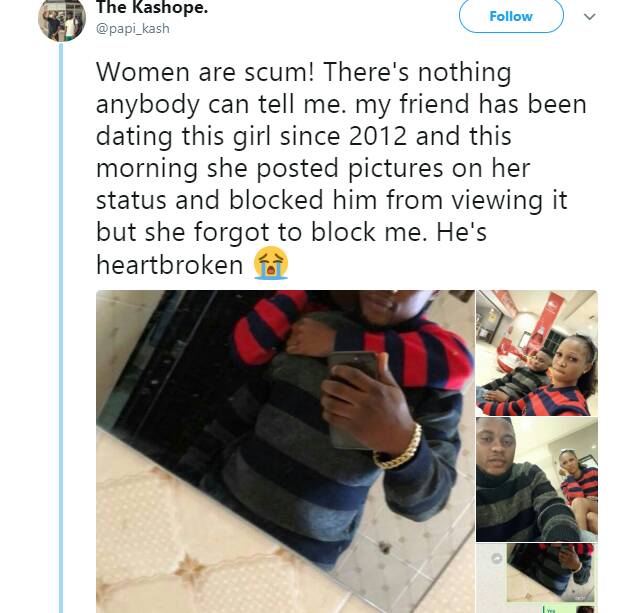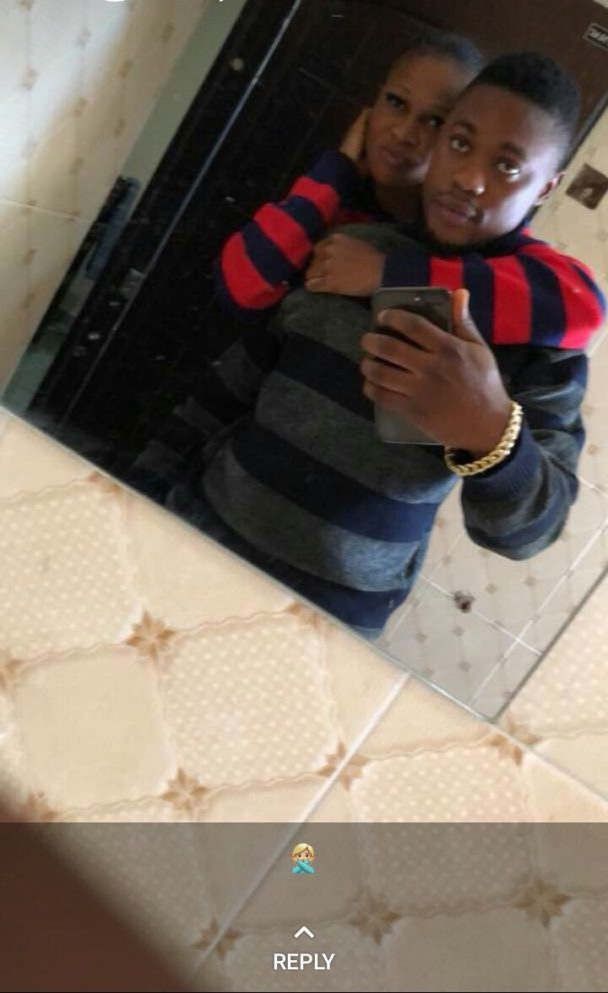 The chat with his friend: