[adinserter block="1"]
It's a season of joy and rejoicing for the family of Mr and Mrs Temple Otikpere as they welcome triplets after 15 years of waiting.
A friend of the couple, David Akinbode Odekunle Enilolobo, took to Facebook on Saturday, January 22, to share the heartwarming news and congratulate the new parents.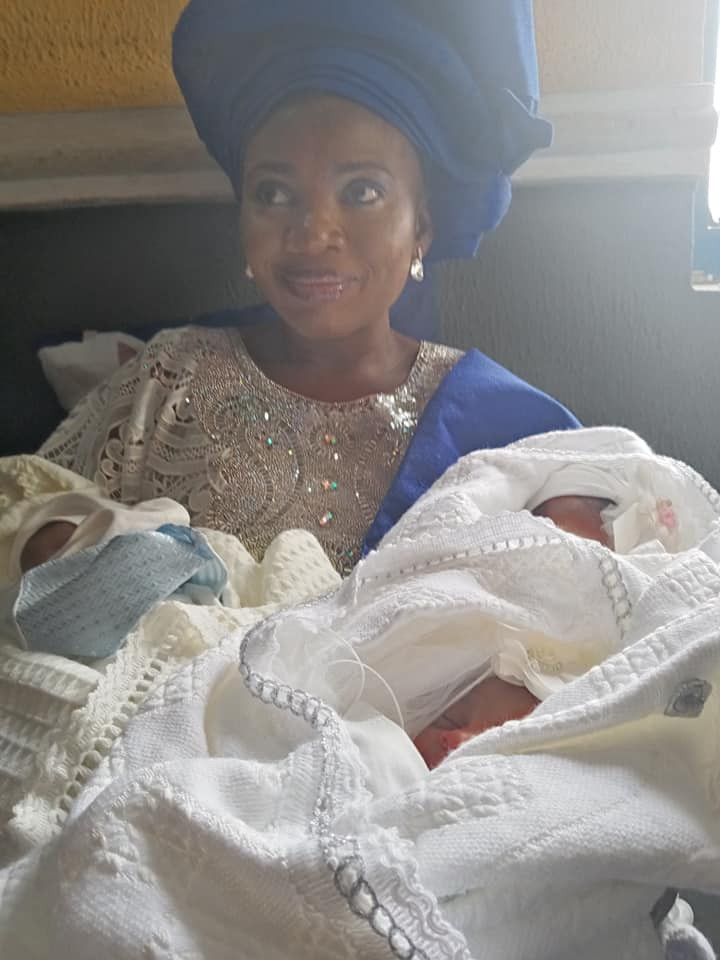 He wrote,
"Congratulations to Deacon and Deaconess Temple Otikpere for God has blessed them with a set of Triplets after waiting on the Lord for 15 years, God is too faithful to fail."
Congratulations to them!
See more photos below,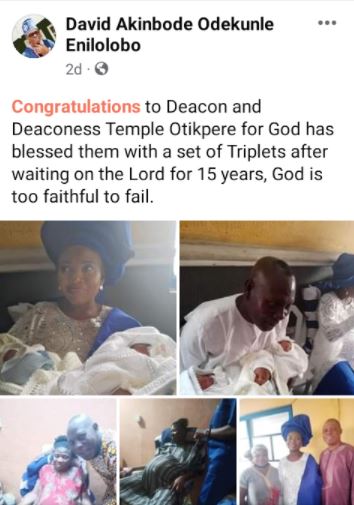 A while ago, a Nigerian man, Edegbo Enoch Bobby and his wife, Vivian Edegbo, also welcomed triplets after 15 years of waiting.
Mr Edogbo, who is an architect, took to Facebook to celebrate the birth of their children on Saturday, July 10 2021.
The proud father shared photos which captured their journey from pregnancy, the birth of their triplets on January 21, 2021, and their church thanksgiving service which held in Lekki, Lagos.
Sharing the photos, Mr Edogbo wrote,
"WORDS FAIL ME…. THANK YOU LORD FOR EVERYTHING. THE BIRTH OF OUR TRIPLETS… 21st January, 2021….AFTER 15 YEARS OF WAITING.
TODAY'S TESTIMONY AS PART OF THE BIRTHDAY THANKSGIVING TO GOD.. HAPPY BIRTHDAY AND MOTHERHOOD.
WE PRAY FOR ALL THOSE WAITING ON THE LORD FOR THE FRUIT OF THE WOMB, GOD WILL VISIT YOU AND YOU WILL SHARE YOUR TESTIMONY IN JESUS NAME."