[adinserter block="1"]
Jordan James is a British makeup artist who is totally obsessed with looking like media mogul and reality TV royalty Kim Kardashian. He has actually done over 50 surgical procedures that cost him upwards of 150 grand, just to keep up with the eldest Kardashian. He even proclaimed himself as the British Lip King because of his extraordinarily plump piehole.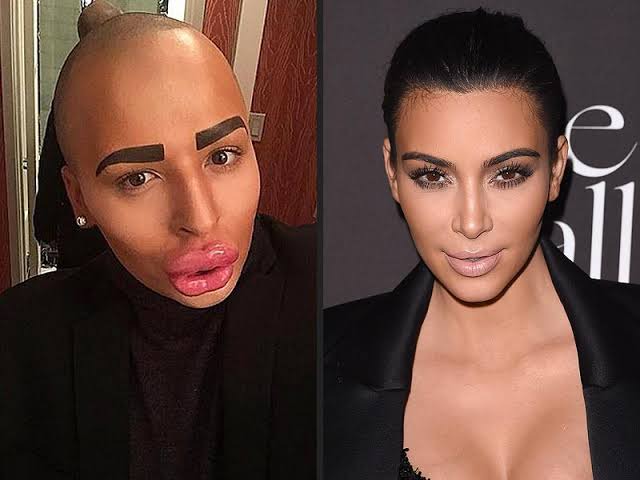 His multiple nose jobs gave him respiratory issues, and he even had a near-fatal botched surgery when he had breast implants inserted in his bottom. But Jordan insists he didn't really aspire to look like Kim K at first, but the resemblance just grew on him eventually.
Fran Mariano
With his incredible talent and ridiculously good looks, you can't blame Latin superstar Ricky Martin for inspiring other people to cop his signature smolder. In 2011, Fran Mariano joined an Argentine reality show called 'Weight Issue,' where he lost 200 pounds. As his appearance improved because of his healthier physique, some people told Fran that he quite resembled the King of Latin Pop.
Taking the compliment to heart a little too much, Fran decided to go all out and undergo 28 surgical operations just to look like the Puerto Rican heartthrob. He did 28 plastic surgeries amounting to a whopping 14 grand. With that amount of money, you can definitely go 'Livin La Vida Loca.'
Donna Marie Trego
Tribute artist Donna Marie Trego has made a name for herself with her astounding impersonation of popstar-slash-actress Lady Gaga. But she is not just about the looks and the costumes, she can carry a decent tune too. In total, she has spent more than $70,000 to enhance her Gaga-like features, and her love for the avant-garde singer has certainly paid off.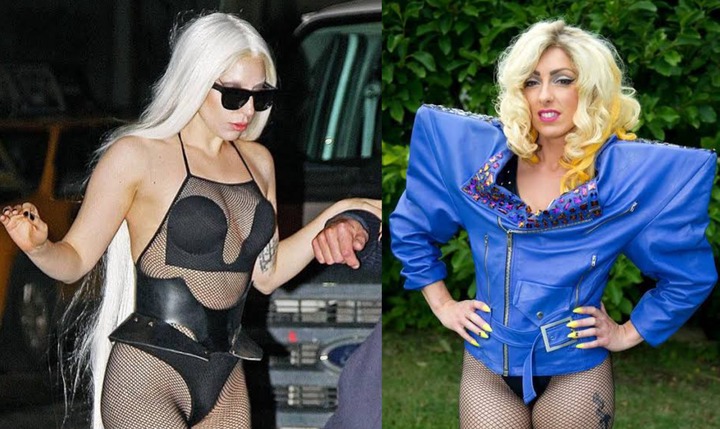 You have to admit, this little monster is a dead ringer to the OG mother monster. Even her voice sounds like a British version of the Chromatica diva.
Matt and Mike Schlepp
Out of all the wacky shows MTV has produced, this show called 'I Want a Famous Face' sure takes the cake. Two of the aspiring celebrity look-alikes from the show were twins Matt and Mike Schlepp, who wanted to go under the knife and come out of the operating table looking like none other than Brad Pitt.
The show documented their painful journey, spending more than 20 grand on nose jobs, cheek, jaw, and chin implants to become a carbon copy of the Once Upon a Time in Hollywood star. But the results are rather mixed, to put it mildly. According to the twins, the chicks dig their Pitt-perfect transformation.
Sahar Tabar
It seems like Angeline Jolie is the epitome of female beauty. And while we are not here to judge people's life choices, sometimes you just have to know when enough is enough. Iranian teenager Sahar Tabar didn't know when to stop though, and she ended up looking less like the Tomb Raider and more like Emily from Corpse Bride. Sahar went viral on social media in 2017 after posting her mugs looking like the zombie version of the Oscar-winning actress.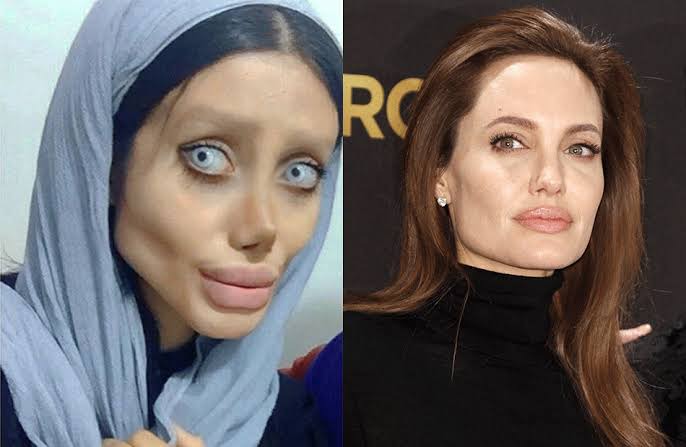 Rumor has it that Sahar underwent as many as 50 surgeries, including a nose job, lip fillers, and liposuction. But to her defense, Sahar claims to have deliberately exaggerated her creepy photos with the help of make-up and Photoshop. Unfortunately, the IG-famous influencer got her account deleted when she was arrested and sentenced to 10 years in prison in December 2020 for blasphemy, instigating violence, violating the national dress code, and encouraging young people to commit corruption.
Adam Daniel
No one knows more about expressing yourself other than Madonna's super fan Adam Daniel, whose uncanny impersonation of the Queen of Pop has become his life-long passion. With almost $200,000 spent on cosmetic surgeries, Adam has successfully built a career around being a Madonna tribute artist under the drag name 'Venus D-Lite.' He has even sashayed down the runway of Rupaul's Drag Race.
Related: 10 people who took their tattoos too far.
The devoted Madonna stan says that the singer's works changed his life when he was going through rough times, so he chose to live his life as a living homage to the OG Material Girl.
Toby Sheldon
At 23, Toby Sheldon already knew what or who he wanted to be for the rest of his life. And that is to be the spitting image of Canadian megastar Justin Bieber. Toby isn't shy to admit he spent upwards of $100k to closely resemble the Biebs, and he never said never until he achieved just that. He had botox, chin reduction, eyelid surgery, and other procedures done to be as 'Yummy' as the 'Baby' singer. Sadly, Toby died in 2015 at the age of 35 due to drug overdose.
Pixee Fox
To be fair, Tinkerbell is a celebrity in her own right, so her human doppelganger deserves a spot on this list. Pixee Fox is a self-proclaimed living cartoon who went above and beyond to alter her body shape and face. She even removed 6 ribs to achieve an impossible 14-inch wasp waist! Pixee said: "I never really felt human. I always thought more like a Pixie, like a fantasy creature."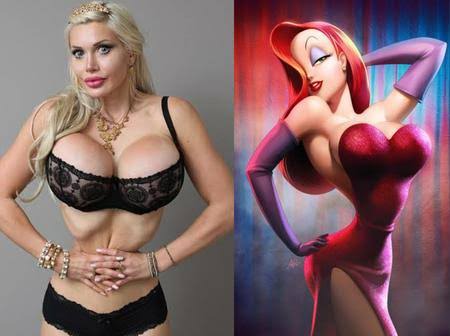 Pixee admits to being addicted to plastic surgery. Well, if more than 200 procedures isn't enough proof of that, I don't know what is. That includes altering her eye color in India, pumping up her chest to a 30J bra size, and getting facial realignment in Korea. She even invented her own procedure for crying out loud!
Herbert Chavez
It wasn't enough that Filipino man Herbert Chavez holds the Guinness World record for the largest collection of Superman memorabilia. He wanted to transform into the Man of Steel himself! To achieve the superhero look, Herbert went through 13 surgical procedures which isn't surprising considering he has been a Superman fan since he was four years old. Just like the DC hero, he wants to inspire kids by being a positive role model. Herbert said he wanted to show to people, especially children of the Philippines that Superman is real.
Oli London
The BTS Army is undeniably one of the most devoted fandoms in the world today, helping the Korean supergroup become one of the most influential musical acts of the 21st century. But die-hard BTS fan Oli London is not your average Army. He wants to be a clone of one of the members of BTS, Park Jimin to be exact.
In 2018, Oli went viral for his appearance in the British TV show 'Hooked on the Look.' He burned through more than 200 grand in surgeries just to look like his K-pop idol. But he is not just about the looks, because Oli also produces his own K-pop inspired music.
In one of his bizarre expressions of love, Oli even married a cardboard cutout of Jimin in Las Vegas. However, some K-pop fans have accused him of cultural appropriation in some of his music videos. But he doesn't seem to be bothered by it.