A video shaking the internet shows moment a lady threw her man's belongings outside after catching him catching.
According to the story, the lady is the one who rented their apartment and after seen this, she make it clear to him that she has every right to chase him out of the house.
She was annoyed and angrily packed her mans belongings outside.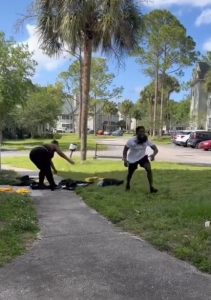 looking at the picture, the man is begging her to forgive.
Reacting to this, many have forwarded hilarious comments on seeing the whole situation.