[adinserter block="1"]
Just like many Nigerian celebrities appeared on different news headlines this year for different purposes, Nollywood actress, Destiny Etiko also trended this year, which in this article we will look at the 3 different good things that made her trend.
1. Her Good Heart.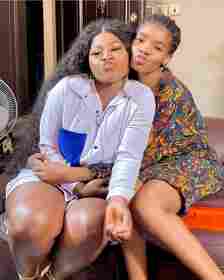 In August 2021, the Nigerian movie star, Destiny Etiko appeared on news headlines after displaying an act of kindness towards a young little street girl, identified as Chinenye Eucharia.
According to reports, Destiny Etiko met the young girl in the month of August, when she was proclaiming how much she loves actress Destiny and her movies. Later on, the movie star who was touched by that pour act of love went back searching for the little Chinenye, and when she found the lady, she adopted her and made ways for the little girl into the Nollywood industry.
After picking the young Chinenye Eucharia, she offered her a movie role in the Nollywood industry, which happens to be her first movie role, and earned the lady massive fame that period. This single act of kindness, made Etiko trend this year on social media and earned her more love and fame from people.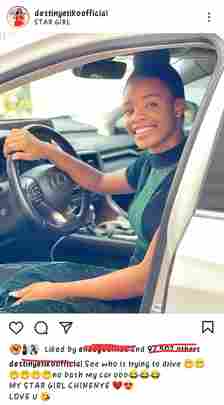 She also posted the little girl on December, on her Instagram page saying "See who is trying to drive… no bash my car ooo…. My Star Girl Chinenye… Love You". This shows she is still in touch with the young girl.
2. New Building.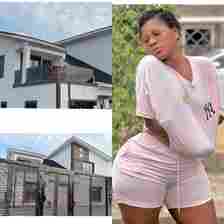 In the same month of August, she also appeared on news headlines as she successfully purchased a new home, using that to celebrate her birthday (birthday gift). Many people admired her great achievement of a new mansion, which also made her name trend again this year.
3. A Brand New Car Purchase.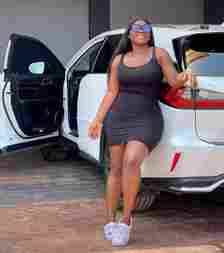 After her new home in August, the movie star, Destiny Etiko shows off a brand-new car in September, which made her appear on news headlines as one of the Nigerian celebrities who bought a new car this year.
Destiny Etiko made good achievements this year and trended for the above-mentioned good things this year. What are your thoughts? The comment section is open for you.