[adinserter block="1"]
Nigerian singer Simi is one artiste who tries to use her music to pass a message. Simi is a proud feminist and has dedicated a lot of her career to standing up for, fighting for, and defending women and women's rights. She has also been very vocal about her experience as not only a female artiste but also a woman in this world, and with her new single, Woman, she does it yet again.
While promoting the single, Simi went on Instagram Live to talk a little more about it and opened up about not only her thoughts about the new single, her thoughts on women and life in general, but also about an interviewer who asked why she hates men. This is what Simi said about all of that.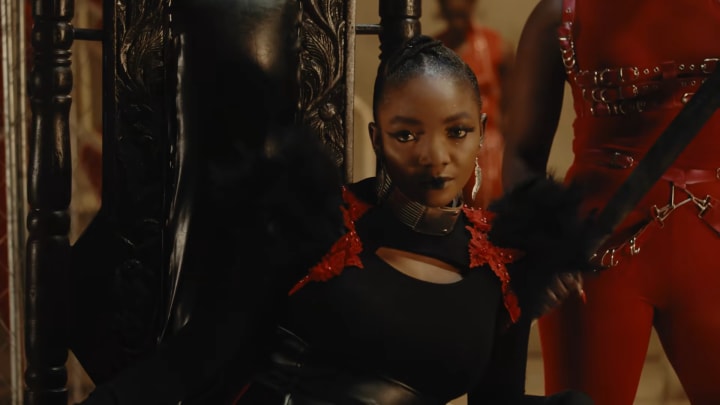 Speaking on Instagram Live, Simi said:
There were some ideas about women that were not very useful for women but I felt like it would be good to use my sound to speak out for my people (women). The funny thing is that I expected more backlash and attacks after I dropped the song. But I am genuinely surprised that people are receptive to the song. I think that people are more open to the discussions especially if one is privileged in life. I had an interview a few days ago and the interviewer asked me "Why do you hate men?" I replied that I don't think I have ever said or done anything that insinuates that I hate men, I don't have any reason to hate men. I simply want better things for women; I just want women to have what they deserve. I may not be able to change the world today or tomorrow but I am hoping that it can be a part of the steps that we are going to take to (get to) that point. Obviously, things used to be worse than this but thankfully we have more women now that are more outspoken than in the past. I think it is hard to get acknowledgement as a woman, firstly some people do not even expect that one would be good, some people question one's talent compared to the male counterpart. But it is like as a woman one is undermined and will have to work extra hard to get half the things that men have. Honestly, it is exhausting especially when one is speaking out and nothing is changing. By the grace of God, I have got a level of success but there are some women who haven't. They are still trying to find their path, who would speak and fight for them because their voices are not that loud? But if one is talking, people think one is talking too much if it is something that makes them uncomfortable, but if it is something they like or they agree with, they will support you. However, I think it has become a little bit easier but I know a lot of female artiste that are still waiting for their break. We are not halfway there.
Very well put Simi. Just because she's talking about women's issues and women's rights does not mean that she hates men.